Products
Customer Service
Organic Plant Food & Soil Builder, 20 lb.
OP20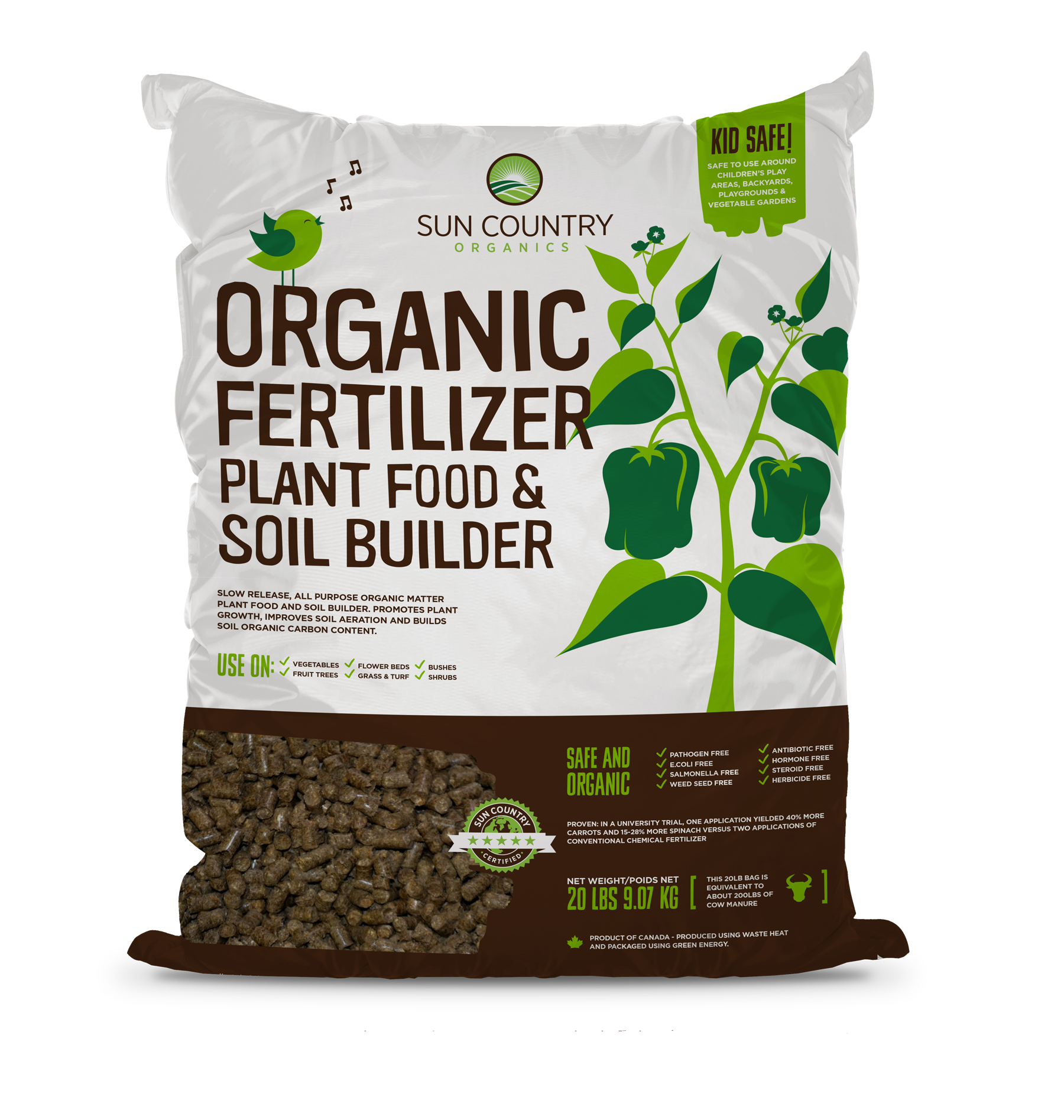 Organic Plant Food & Soil Builder, 20 lb.
The perfect solution for lawns, parks, communities, and playgrounds.
Sun Country Farms is working to make our world a little greener by introducing our new product, a safe, effective, and 100% Organic Fertilizer Soil Builder & Plant Food.
These nutrient packed granules provide essential organic matter to plants, trees, lawns, and gardens.
Chemical free. No pathogens, antibiotics, hormones, steroids, or herbicides.

No application license required and requires no down-time after application.

Complies with Department of Agricultural guidelines. Safe on skin, lungs & organs.

Easy to use. Can not be applied incorrectly, no soil testing required.

Produced in Canada. Supporting Canadian farms and families.

Kid, pet, and wildlife safe! Safe to use around children's play areas and parks.

Great for use on turf, lawns, shrubs, bushes, vegetables, fruit trees, and more!

Slow release. Helping to prevent leaching into rivers and streams.
Contains: Concentrated manure cooked at up to 340­°C (644°F) and formed into granules.
The bags are recyclable and heat sealed for a long shelf life.