Products
Customer Service
Biochar Solution, 5 lb.
05SMBCP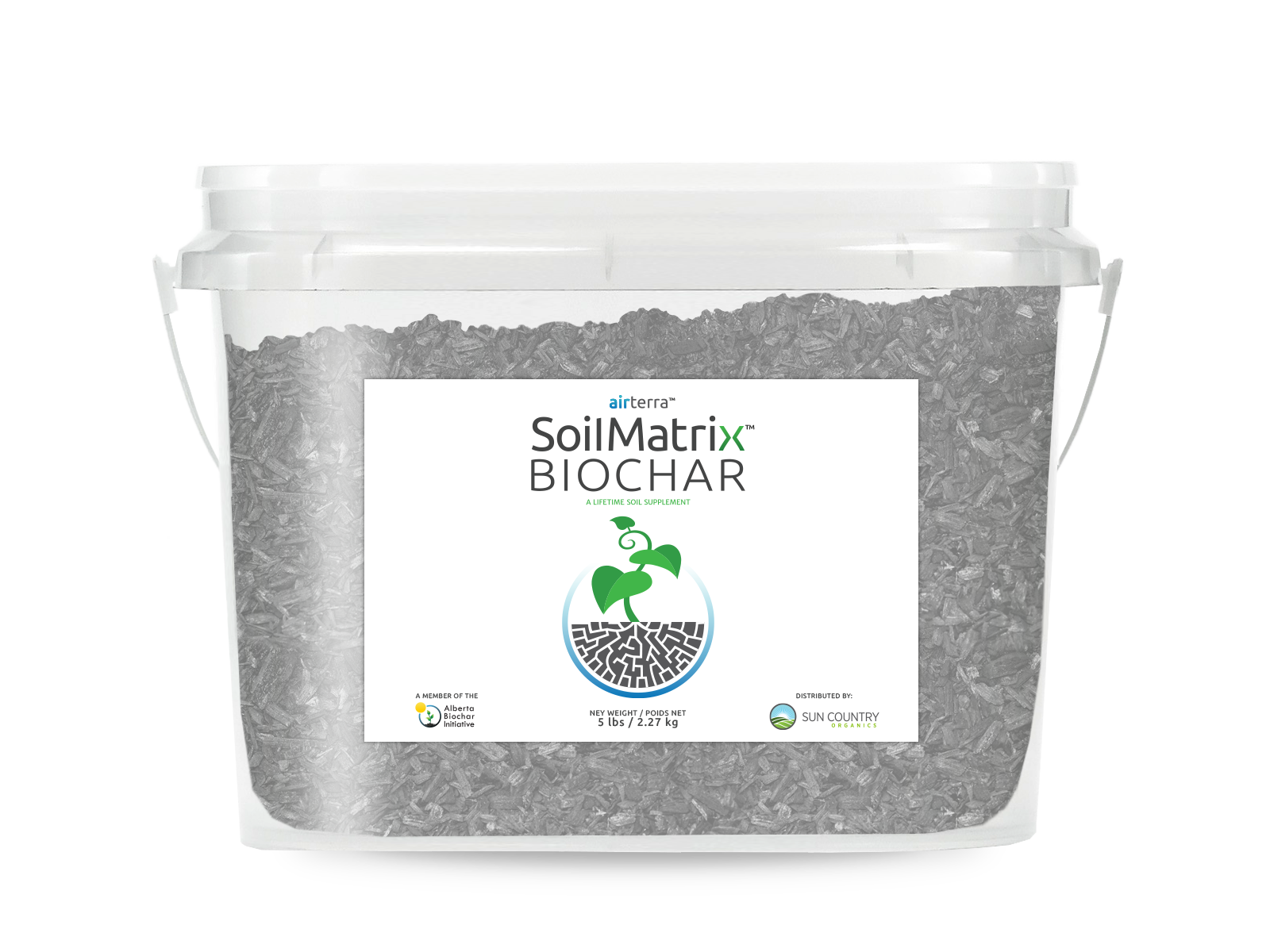 Biochar Soil Amendment, 5 lb.
Improve your soil's nutrient and water retention with Biochar.
Biochar is a very low cost soil amendment that greatly improves quality of soil, increases water retention, reduces fertilizer leaching, and ultimately increases the plant yield. Adding Biochar to your soil creates a storage system for nutrients, moisture, and beneficial microbes; together they work to feed plant roots more effectively.
Increase soil water retention

Improves plant health & yield

Boosts soil organic carbon level

Creates a home for beneficial microbes

Increases nutrient retention

Increases soil pliability

Carbon negative

Keeps carbon in soil for 100's of years
Contains: 100% Biochar (from wood 500°C; 30 minutes, including ash and moisture)
Available in 2.5 lb. boxes and 5 lb. buckets.